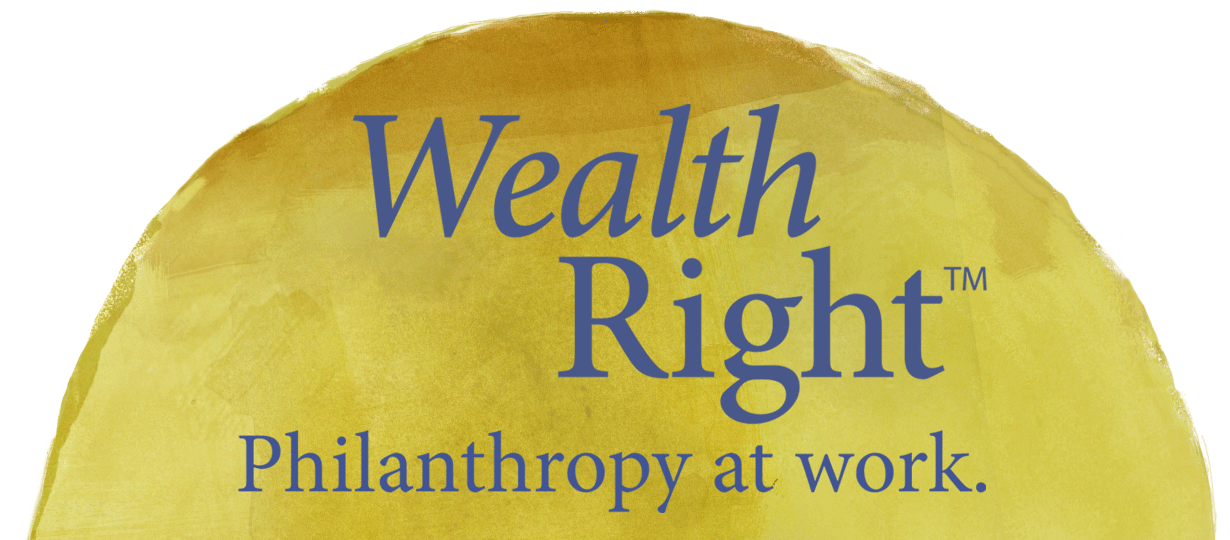 Individuals

make philanthropic choices because of both internal and external forces. Whether it's peer pressure or requests from professional colleagues or personal friends

, WealthRight™

starts where you are, and progresses at a pace that makes sense for you and what you want to accomplish.
Families

have dynamics that shouldn't go unexplored when it comes to the where/what/ why of giving. We all know that money is a hot button item, and giving it away is no exception. More often than not, couples don't always agree, and children – no matter what age – have different notions of how to make a difference then their parents.
"Doing" philanthropy together has huge implications for the future and can strengthen bonds in quite miraculous ways.

WealthRight

™ is ready to navigate within couple and family dynamics in a way that is sensitive and straightforward.
Companies

that value philanthropy learn quickly that putting real muscle behind that value is easier said than done. It can be time consuming and confusing as you enter into a process of inspiring others, sharing your values, setting guidelines, laying out choices and arriving at consensus.
WealthRight

™ helps every step of the way, with as much discipline and rigor as you apply to the everyday work of making money so you have it to give way. Working with WealthRight™ lets your team know that you practice what you preach, and that you take Corparate Social Responsibility seriously.
WealthRight

works with individuals, families and companies.