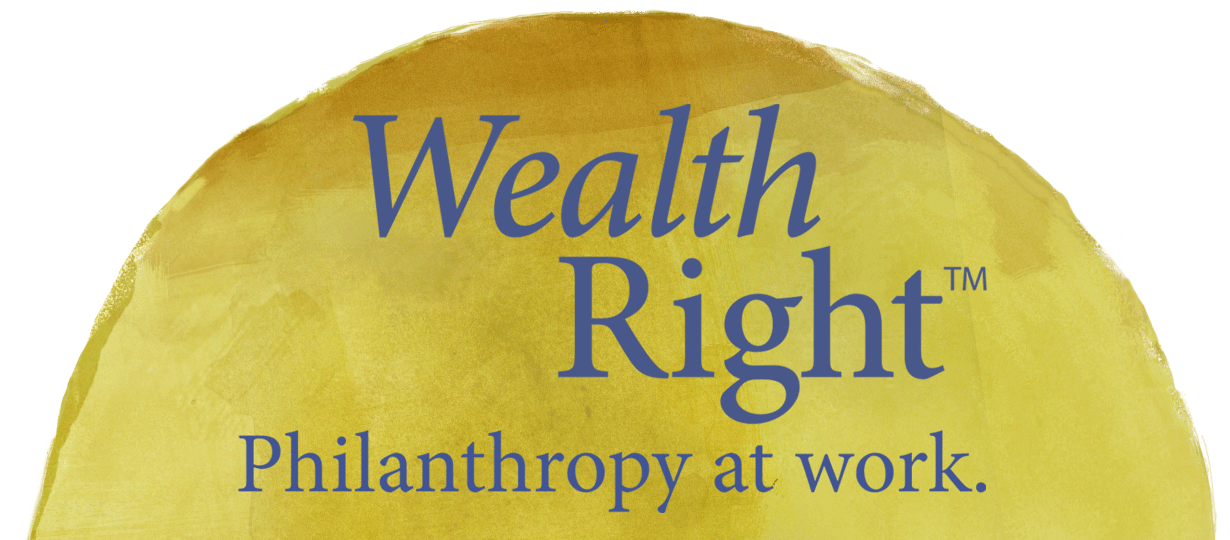 WealthRight will get a nonprofit refocused

on what is possible instead of bogged down about what isn't possible. To do that, we'll take some time for you to talk about what you hope can happen, or what you wish was happening, and then figure out why it isn't and how to make it so.
If fundraising, marketing, communications and working with boards all feel like things that are distracting you from the real work – something isn't working right. There are lots of

myths about fundraising and way too many "how to" books about how to ask for contributions. That's probably the least of your problems. Raising money is both an art and a science. It's definitely not either/or.
Working with

WealthRight

™

means taking a fresh look at your goals, what it will take to achieve them and who we need to get on the bus to get to where you want to go. It involves every key player of an organization in a relationship that is honest, clear and creative, whether about "big picture" strategic planning or "little picture" execution.
Most important, the work you do with

WealthRight

™

lasts long after the official 'scope of work' is concluded because creating a healthy, lasting culture of philanthropy is a major part of everything we do.