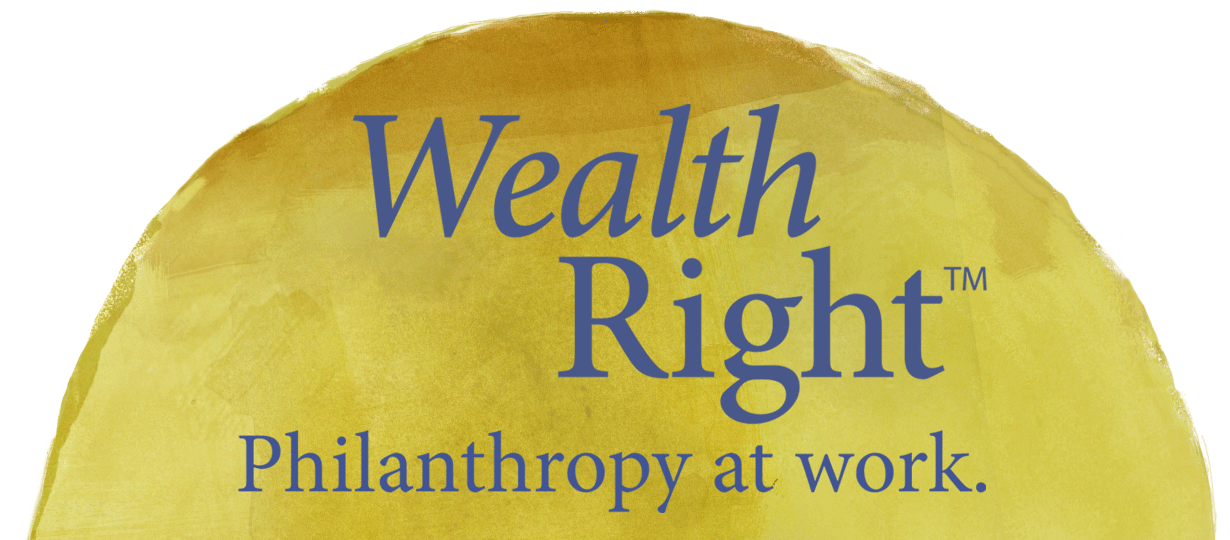 It's tempting to try to make the world a better place, or at least alleviate some of the suffering around us, one by one. Please. Resist the urge. You don't have the bandwidth. None of us do.
Sipping a cup of coffee recently at a health café in downtown Austin, I glanced at the local newspaper and there was the story of Beverly: a 32 year old single mom with two boys in and out of the hospital with sickle cell disease, and a list of things she wished for: rent, car payment, gas, a job, washer & dryer, dining room table, couch.
By the time I got to the end, I wanted to go out and buy Beverly everything, plus get Beverly a job. Instead, I felt bad and did nothing.
Later the same day, I ran into an acquaintance who told me she was holding a "fundraiser" for Don - a fellow who fell off a ladder chasing his cat and who was now paralyzed. She was selling dinner tickets for $25 each - to "help Don with his bills" - and I had a similar reaction to the one I'd had earlier over coffee. I wanted to tell this acquaintance that I would just write a check, save her the effort of asking people for $25 and having to give them something to eat in return. Instead, I gave her $50 and said I was sorry I couldn't make it.
From the hotel room that night, I dutifully called my mother-in-law and as she told me about her day, she said she had gone to the grocery store twice, having forgotten something the first time around. Each time she was there, she said, she wished she had some single dollar bills handy because both times, individuals in the parking lot asked her if she could spare something for them. One was a woman who "looked very nice" - and the other was a man who first dragged over a shopping cart for her convenience, then asked for her gratitude in cash.
When I told her that I was glad she didn't go digging around in her purse for money to hand out, she was shocked to hear it, especially from me. I have a bad reputation of always talking about how people should give - so she thought it uncharacteristic for me to say how happy I was that she hadn't. Plus, how could I be so cold-hearted? In her words, "these people have even less than I do, so what's the harm in helping them?"
By this point, I was ready to bury my head under a pillow and forget about philanthropy altogether.
Strangely, I also had the urge to go shopping and spend money on myself - which I suppose is a bit like going on an ice cream binge just before starting a diet. It makes you feel better for the moment.
And then I realized, that was exactly the point. Giving to Beverly, or Don, or the person in the parking lot - one by one - might make you feel better for the moment, but no one has the bandwidth to really make it do much good. We live in a much more complicated world than some 2,000+ years ago, when the Temple stood in Jerusalem.
The rabbis tell us that in one of the rooms, those with more than they need would deposit coins in an alcove without anyone noticing, and then, at other times of the day, those in need would come take a few coins to buy what they needed. Some called this room the Chamber of Secrets (something I wonder if J.K. Rowling knew when she wrote her second book).
Our modern day Chamber of Secrets is the network of more than 1.5 million nonprofits in the U.S. Notwithstanding the recent article about Bill & Sue Gross who are figuring out 'unorthodox ways to donate most of their $2 billion fortune by responding to stories they see on '60 Minutes' - giving one by one by one is simply no way to solve anything. Perhaps there's a pale yearning for the good old days when things were simpler and the Chamber of Secrets was effective but that's a largely sentimental notion. We've developed and grown in marvelous ways since then, and for those with less - they deserve more. More than a quick fix. More than a dollar to make us feel less guilty. More than any of us can do ourselves.
Surely there are one or two or ten nonprofits you could research, talk to, get to understand and trust. Work with them so that they will fill you with confidence about the direction to go with your precious resources, no matter how large or small. They all have lots of Beverly's and Don's for you to meet - and you should.
And as for my mother-in-law's impression of me being "cold hearted" - we both know that's not true. And even she understands that giving can be complicated. That's okay with me. Anything that rewarding should require some thoughtful soul-searching.