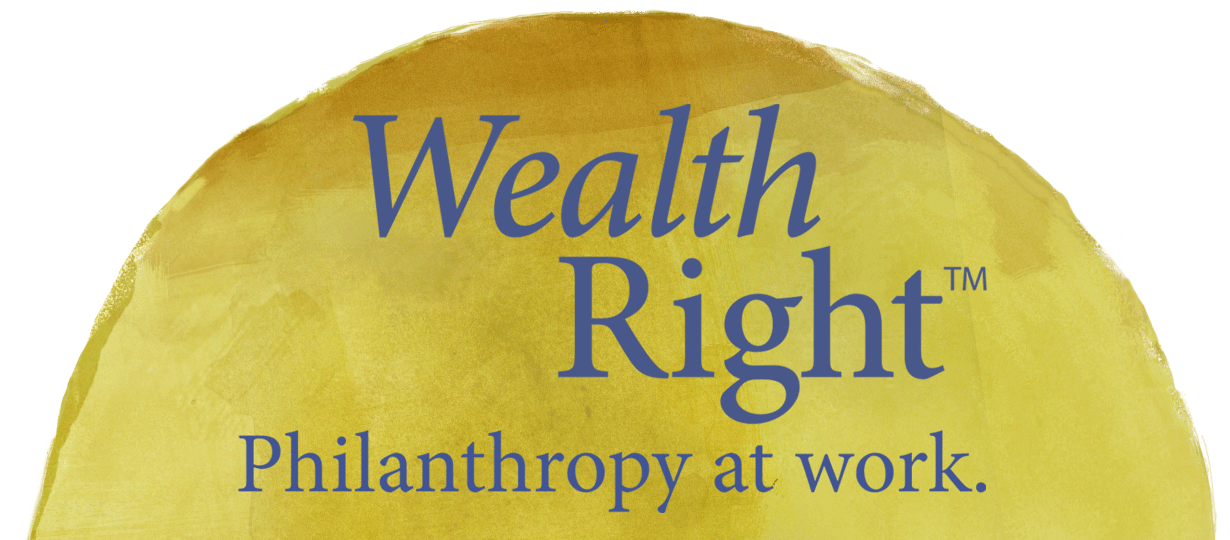 What we leave behind, along with how and when we do it, is something we've all pondered even while we procrastinate putting our signatures on those dreaded legal documents. We call this dance we do in our mind "legacy," and in the world of philanthropy it looms large, as well it should.
In Charles Krauthammer's book, Things That Matter, he recounts something he wrote for the Washington Post 15 years ago on the occasion of the death of the renowned Hungarian mathematician, Paul Erdős.
The piece begins by noting that in addition to living a quite improbable life, Erdős employed an eccentric vocabulary, and Krauthammer makes an effort to remain faithful to Erdős' quirky way of describing death by announcing: "One of the most extraordinary minds of our time has left." He does this because "left" is the word Paul Erdős used for "died" and "died" is the word he used to signify "stopped doing math." Erdős never "died." He continued doing math right until the day he "left" at the age of 83.
This got me thinking about legacy. Is it what we leave behind when we die, or is it what we create while we are alive? Some of each, no doubt, and continuing to read about Paul Erdős caused me to understand that the acts we commit in this lifetime constitute perhaps our chance at the greatest of all possible legacies.
Krauthammer tells us that our Hungarian friend's whole life was so improbable; no novelist could have invented him. "Erdős had no home, no family, no possessions, no address. He went from math conference to math conference, from university to university, knocking on the doors of mathematicians throughout the world declaring; "my brain is open" and then, moving in. His colleagues, grateful for a few days collaboration with him, took him in."
He continues: "Erdős travelled with 2 suitcases, each half full. One had a few clothes, the other mathematical papers. He owned nothing else. Nothing.
His friends took care of the affairs of every day life for him; checkbook, tax returns, food. He did numbers."
Erdős was unusually sociable for an eccentric mathematical genius. Not only were 1,500 mathematical papers produced with hundreds of scientific collaborators, but also another 50 new Erdős papers were still to appear after he "left", reflecting work he and collaborators were doing at the time, according to his good friend, Dr. Ron Graham.
But lest you wonder what all of this has to do with philanthropic legacy, here is where Krauthammer's tale becomes really interesting: "Erdős didn't just share his genius. He shared his money. It seems comical to say so because he had so little but in fact, it's rather touching. He had so little because he gave away everything he earned. He was a soft touch for whatever charitable or hard luck cause came his way.
In India, he once gave away the proceeds from a few lectures he had delivered there to an impoverished widow. A few years before he died, Erdős heard of a promising young mathematician who wanted to go to Harvard but was short the money needed. Erdős arranged to see him and lent him $1,000. The sum total of the money Erdős carried around at any one time was about $30. He told the young man he could pay it back when he was able to. The young man eventually called Dr. Graham to say he had gone through Harvard, and now is teaching at Michigan, and could finally pay the money back. What should he do? Graham consulted Erdős and Erdős said: tell him to do with the $1,000 what I did."
Erdős never married and Hitler wiped out his entire Hungarian Jewish family. Hence, the obituaries written for him ended with that most haunting of lines: "He leaves no immediate survivors." That technical truth notwithstanding, the modest actions of this outsized man have much to teach us all. Let our legacies amount to much more than the sum total of our wealth.