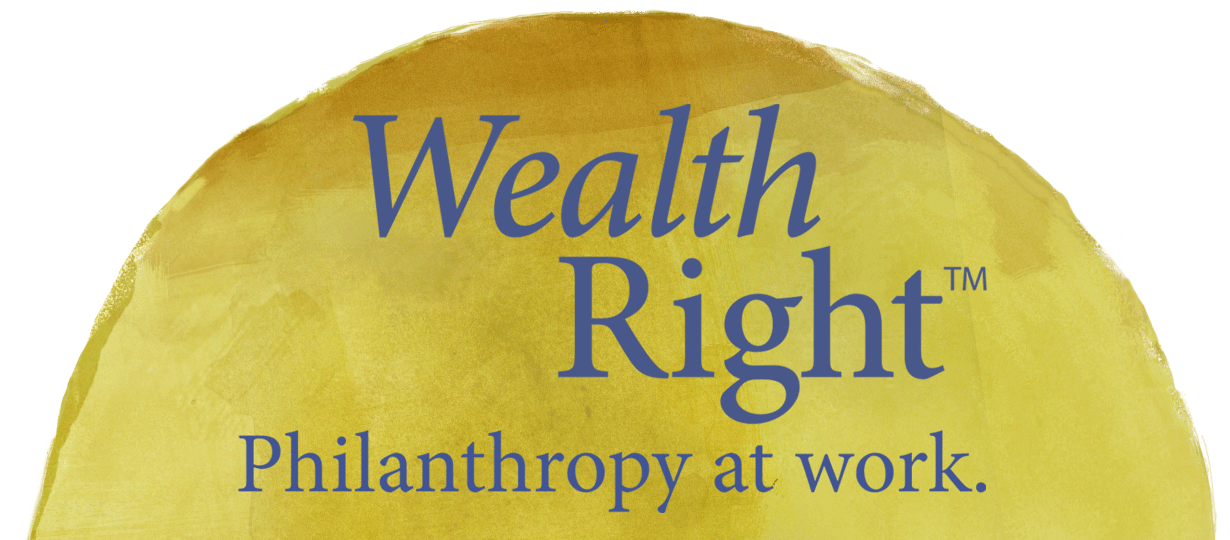 ANDRUS
VICE PRESIDENT of DEVELOPMENT

ANDRUS (The Julia Dyckman Andrus Memorial) is a private, non-profit organization that helps secure strong, promising futures for children, families and communities by promoting stability, increasing resilience, and rebuilding hope.
Guided by our Sanctuary Model, ANDRUS offers a range of preventive and restorative services for children and families across the tri-state area.
Specializing in teaching children and families the skills to express and cope with strong emotions, ANDRUS helps increase the well of resources available to them as they manage the impacts of adversity, particularly severe emotional, behavioral, and mental health issues in children.
The Organization: Located in Westchester County just south of Hastings on Hudson, on a stunningly beautiful and architecturally interesting 110-acre campus in Yonkers, ANDRUS has been serving the needs of children for nearly a century.
Centered on the values of the founder, John Andrus, and his descendants, ANDRUS believes every child, family, and community deserves to feel safe, valued, and loved.
ANDRUS' Yonkers Campus combines the award-winning Orchard School, offering K-9 special education to over 150 emotionally troubled children, with a Residential Treatment Program for over 80 children. Clinical Services are woven into all of ANDRUS' work to ensure that children and families can build bright futures. Sanctuary, a model of trauma-informed care that originated at ANDRUS, addresses stress and adversity, and emphasizes caring and hope.
Since 1994, ANDRUS has diversified their service offerings beyond the campus into the community, providing home-based family support to residents of the city of Yonkers and surrounding communities. The ANDRUS Community Services Division continues to grow, and now provides family support, prevention, intervention, and educational services for families throughout southern Westchester.
ANDRUS' Sanctuary Institute provides training and consultation services to other organizations that work with vulnerable adults, children, and families with an aim to help an agency's leaders reclaim a culture of hope and innovation. Requiring a deep commitment from our peers in the field, The Sanctuary Institute's training has had transformational impact on countless organizations and is considered the gold standard.
The Mental Health Programs at ANDRUS provide direct individual child and family intervention by supporting parents and caregivers, and by everyone in their care build on unique strengths while managing their particular challenges.
ANDRUS touches the lives of thousands of people and of all ages, backgrounds, and lifestyles throughout the community and beyond with:
Over450 staff committed to serving children and their families.

$50M(approximate) annual operating budget

19 dedicated Board Members including descendants of John Andrus.

During the year over 75 children with severe mental and behavioral health issues reside in ANDRUS 'cottages under the full-time guidance of trained and dedicated staff.

Every one of the over 150 children enrolled in ANDRUS' Orchard School receive highly specialized instructional services, enabling them to learn at their own pace,without stigma

The Mental Health Division provides services to 27schools in Elmsford, Ossining,Yonkers,White Plains, Peekskill, and Lakeland school districts

The Sanctuary Institute provides training and consultation to more than 375 agencies in the United States in nine countries on five continents in the evidence-informed Sanctuary Model

Serving nearly 4,500 people, ANDRUS offers enriching early childhood and after-school programs,provides community-based mental health services ,and offers special education for emotionally fragile children
ANDRUS has operated with a balanced budget for the past seven years. Thanks to the generous support of a private foundation, ANDRUS is in the enviable position to think outside the box and innovate in ways that other organizations might not be able to. Poised for growth, and under the direction of newly appointed CEO and President Heath Bloch, the Board and Heath are committed to building out a professional fundraising effort that is currently staffed by two full time staff (in addition to the VPD). Throughout the various communities and towns of Westchester County and the NYC metropolitan area, there is a vast untapped potential pool of HNW donors who need to be introduced to the idea of philanthropically supporting this important organization. The ANDRUS Board of Directors are devoted to and supportive of the organization and eager to learn how they can further support future fundraising initiatives.
Recognizing that it is currently operating with somewhat limited fundraising activity, ANDRUS understands that building a strong and sustainable fundraising effort demands the recruitment of a talented, entrepreneurial Vice President of Development who will partner with senior management and the Board of Directors to create and implement a robust fundraising strategy over the coming years.
To learn more about ANDRUS visit www.andruscc.org
POSITION SUMMARY:
ANDRUS seeks to retain a proven, dynamic, high-energy self-starting professional who thinks strategically and will use their entrepreneurial moxie and commitment to serve children and families to best position and enable ANDRUS to further succeed in its mission. This can only be accomplished through increasing the donor base and raising more financial resources. Fortunately, both the professional and Board leadership are eager to support this effort through the dedication of both time and resources.
The Vice President of Development (VPD) will report directly to the CEO, Heath Bloch, a dynamic, trusted and widely respected leader who was selected to head ANDRUS after a nation-wide search in May of 2021. A Social Worker by training, Heath has over 20 years of experience at organizations like ranging from SCO, The Shield Institute and Jewish Board. Heath is also on the adjunct faculty at NYU, where he teaches Advanced Social Policy in Mental Health. This position will be a key member of the senior management team — consisting of nine individuals. The VPD will supervise the efforts of the development team (2) and the marketing and social media staff (1), and partner with program staff as relates to their responsibilities to support fundraising.
The successful candidate will have considerable fundraising experience or related sales experience. More importantly, ANDRUS is looking for an individual who is hard working, understands the philanthropic arena, is hungry to learn about the transformative nature of their work and can think outside the box as they do a deep dive into the philanthropic community to unearth new prospects, cultivate existing donors with greater potential, re-engage lapsed donors and manage an array of ongoing relationships with philanthropic stakeholders in the community.
OPPORTUNITY AND CHALLENGE
With new leadership comes new opportunity. On the cusp of initiating a new strategic planning process, the leadership team at ANDRUS is poised to reinforce existing strengths, address areas of weakness, and explore the myriad areas where opportunities await. This will require a person who is a team player with considerable initiative, maturity and ambition to organize the organization's development program. The keys to success are present---an exciting time to be part of the ANDRUS community and to join a storied tradition of excellence in serving those in need. The new VPD will need to be an orchestra leader—teaching and bringing all the pieces together and pointing everyone in the right direction.
SPECIFIC RESPONSIBILITIES:
Learn about and understand the organization, its programs, its demographics, and its potential sources of philanthropic support

Perform demographic research related to each neighborhood including soliciting input from existing ANDRUS personnel

Create a cohesive multi-year development plan with specific goals and strategies for achieving measurable results.

Identify/cultivate relationships with and solicit individuals, corporations and foundations

Develop an effective site-specific events strategy that capitalizes on engagement and relationship building rather than the logistics of venue, menu, and invitation selection

Institute a moves management system of donor cultivation, solicitation,and stewardship

Work with the existing volunteer activity(which is considerable)to strategize around how the volunteer community can be used as a bridge to expanding philanthropic support.

Conduct fundraising activities including, but not limited to, general, targeted (to each location),testamentary and longer-term capital grants
Utilizing multiple methods of fundraising including social media campaigns, targeted email distribution,in-person events, campus and other facility tours, and face-to-face solicitation both independently and in partnership with staff, Development Committee of the Board and Board leadership

Once approved, lead the implementation of the plan, including organizing the participants, such as Board members,staff members and volunteers.
QUALIFICATIONS:
The successful candidate will:
Have a bachelor's degree with at least 7 years of progressively responsible experience in direct development and/or'sales 'effort.Membership in professional fundraising association and CFRE certification are desirable.

A passion for supporting children and families in need. Experience in large scale human services organizations a plus.

Have successful and demonstrable experience in financial resource development,includingpersonalsolicitationatthe5and6-figurelevel

Demonstrated knowledge and experience in the philanthropic arena

Demonstrated organizational and management skills,with supervision of staff a plus.

Demonstrated skills in philanthropic research and outreach

Ability to author and create proposals and reports, including database and statistical reports.Must have excellent oral,written and proofreading skills

Demonstrated skills in the understanding and utilization of social media as a bridge to fundraising

Comfort and confidence in meeting people of wealth and discussing philanthropic priorities/philosophies

The ability to work comfortably and successfully in a team environment

Understanding of the Westchester and NY metropolitan philanthropic landscape

Demonstrated commitment to diversity and a track work record of working effectively with diverse groups

Good judgement and the highest level of integrity
​
Compensation will be commensurate with the successful candidate's qualifications and experience.
CONTACT:
To apply, nominate others, or obtain further information, please contact WealthRight Partners Inc., the executive recruiting firm assisting ANDRUS in this search:
​
Thom Hamill, President
WealthRight Partners Inc., TEL: 917-566-8578
SEND RESUME VIA E-MAIL: thomhamill@gmail.com